If you know anything about the Pacific Northwest, you'll know how rare it is to have a gorgeous sun-filled day. Yet, that is exactly what happened with Hanna and Brett's downtown Seattle wedding photos. I was absolutely thrilled to capture every moment of it!
Hanna and Brett were keen to incorporate a bit of old-world charm into their session. They rented a Rolls Royce to drive them to the ceremony location! We only had about ten minutes in Pike Place Market and central Seattle. Hanna and Brett knew to trust my hustle. In the end, I'm a big fan of the downtown photos we took! Sometimes, you don't need to all-day coverage to get really great photos on your wedding day!
Don't have a backyard of your own in the Seattle area but want all the vibes? Read through my tips for my favorite Seattle Airbnb's for your own micro wedding or elopement!
Seattle Wedding Photos
One of my favorite, and most unique, moments was Hanna and Brett's vows. They wanted their vows to be private, and we kept it that way. Hanna got ready with the help of her mom, then we set up for the first look. Staying at The Thompson in downtown Seattle gave us spectacular views of the city. I wanted more diffused light for this moment so I closed the lightweight curtains.
After the private and special first look, Hanna & Brett said their vows to each other. In the hotel room, it was just them two, me, and Nathan who was filming via Ochoa Wedding Films. This was such a unique and intimate moment between Hanna and Brett. Keeping this moment truly special and private was exactly what they wanted and needed. It was the perfect way to mix their personal touches with tradition for their Seattle wedding photos.
It was super important to Hanna and Brett that they had a backyard wedding. The location is a nod to members of the couple's family who also got married there. Besides, it was the perfect setting for an intimate vintage feeling wedding. I mean, who doesn't want their wedding in front of incredible views of the Puget Sound? After their ceremony, a live band started playing a range of music to suit all tastes. Following dinner, everyone had a chance to dance in the garden. H & B even had framed photos of the other family members who were married there.
The entire wedding day went off without a hitch, thanks to the incomparable Carly, of Emerald Engagements! She did a lovely job managing all the intricacies of this intimate wedding. Carly is fantastic at incorporating all of their personalization elements.
Need a photographer for your Seattle wedding?
If you couldn't already tell, I love taking Seattle wedding photos. Whether it be in front of the Pike Place sign or in the urban streets. I also love finding a romantic spots with a view. I would love to photograph your intimate wedding, no matter where it is!
To inquire about your wedding date, fill out my contact form. I'll respond to you as soon as I can! In the meantime, you can browse some more of my galleries here.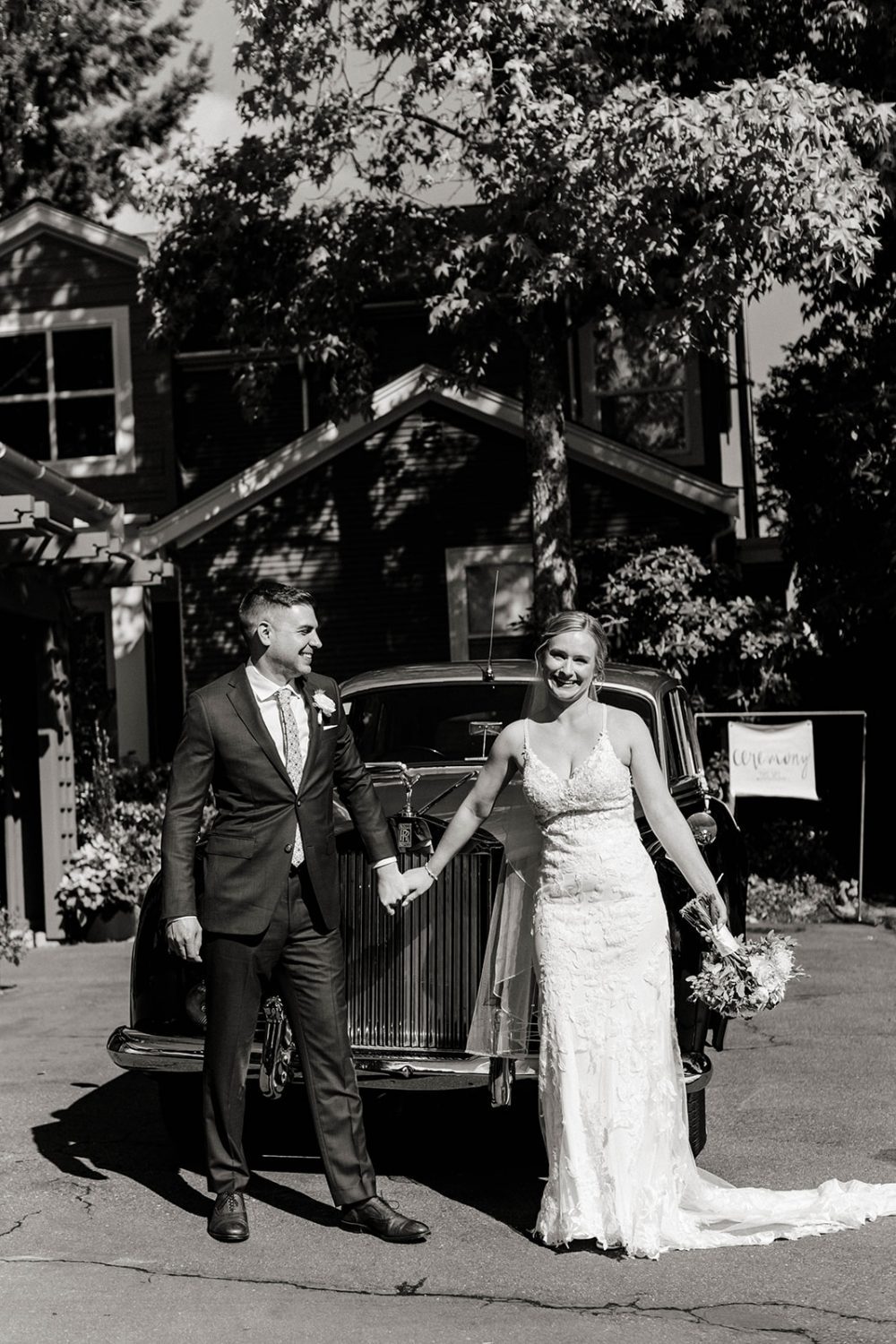 Looking for a Seattle based photographer for your own Seattle Wedding Photos?