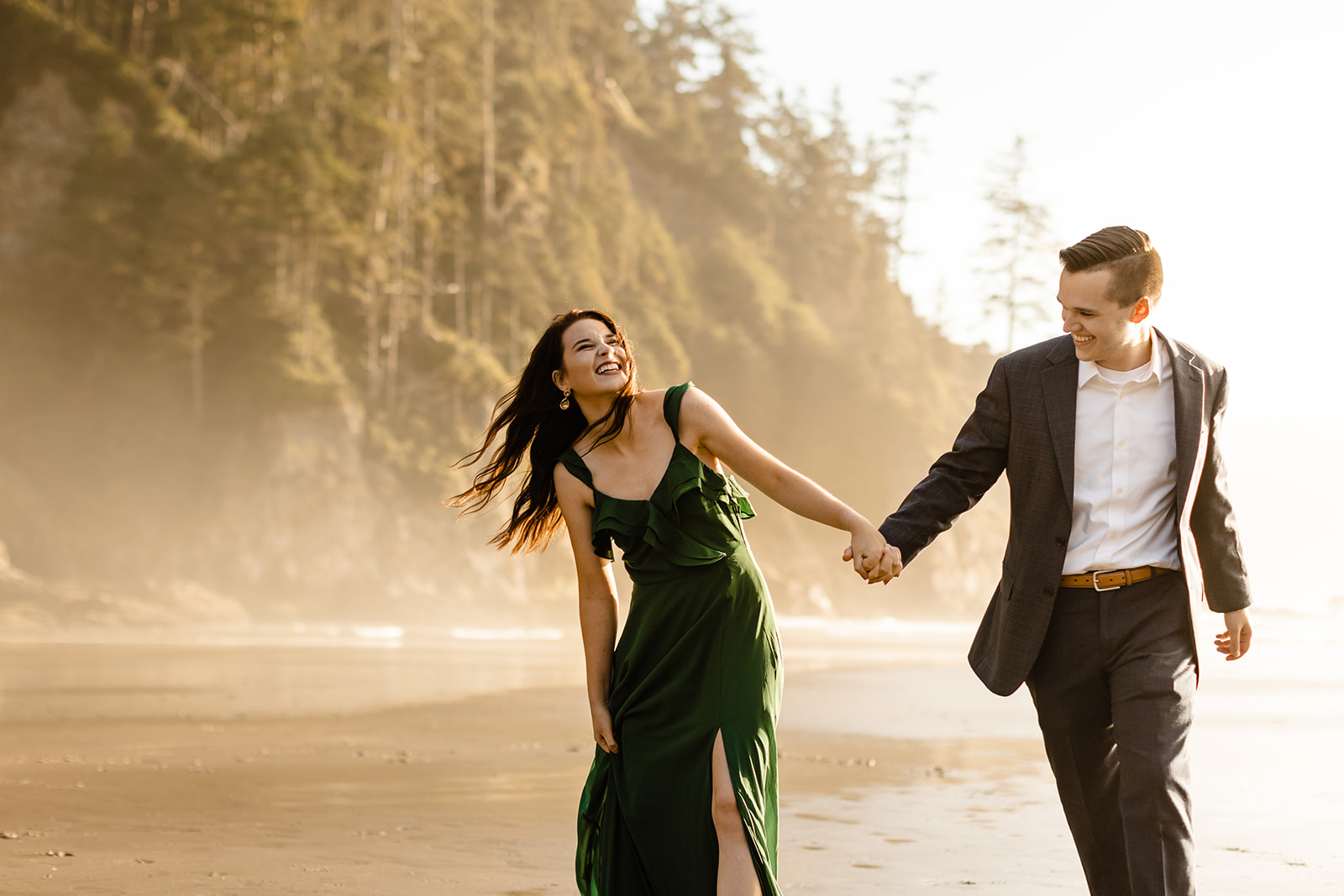 When Riley and Elliott decided on having their engagement shoot in Cannon Beach, I knew it was going to be incredible. I've photographed Oregon Coast engagement sessions before, and this is definitely one of my favorites. Fortunately, Riley and Elliott were super flexible and ready to go anywhere for some amazing couples photos!
Before our session, Riley and Elliott texted me that they weren't sure what to wear for their engagement session. I always recommend wearing what feels comfortable to you. This is definitely not the time try something new! R & E wanted to go for a classic (not stuffy) vibe. I suggested to Riley that she could bring two outfits, and I'm so glad she did! We ended up using both the green maxi dress and her shorter pink dress. Each one added a unique feel to the photos. If you're also stuck on what to wear for your engagement session, I have an entire blog post dedicated to helping you, so definitely check that out!
I'm so glad Riley & Elliott chose the Oregon coast for their engagement session, because there are so many different scenes to choose from. I mean, in one session we went from a golden beach glow to an almost-magical forest. Sometimes, couples feel like they have to pick just one spot for their engagement session. With the Pacific Northwest, that isn't the case at all! You can go from a beach to a desert to a forest in practically no time at all.
Funny enough, when I first started talking to Riley & Elliott, they warned me about how awkward they were in front of the camera. I was totally unconvinced! Do you see any awkwardness in their photos? I definitely do not! They are absolutely magnetic together. So if you're looking at these, wondering how on earth you and your partner will ever look natural in your photos, don't worry. Awkwardness is my specialty. About 70% of my couples tell me they're awkward in photos, so I know how to give guidance with poses to keep you natural. I want each of my couples to look at their gallery and say "This is totally us!"
Need to book your Oregon Coast engagement photographer?
I would be thrilled to be your Oregon Coast photographer. If you're looking for an engagement session location in the PNW, I wrote a blog post for you here with all sorts of different location inspiration ideas! If you're ready to inquire about a session, reach out to me here. I'll respond to you as soon as I can!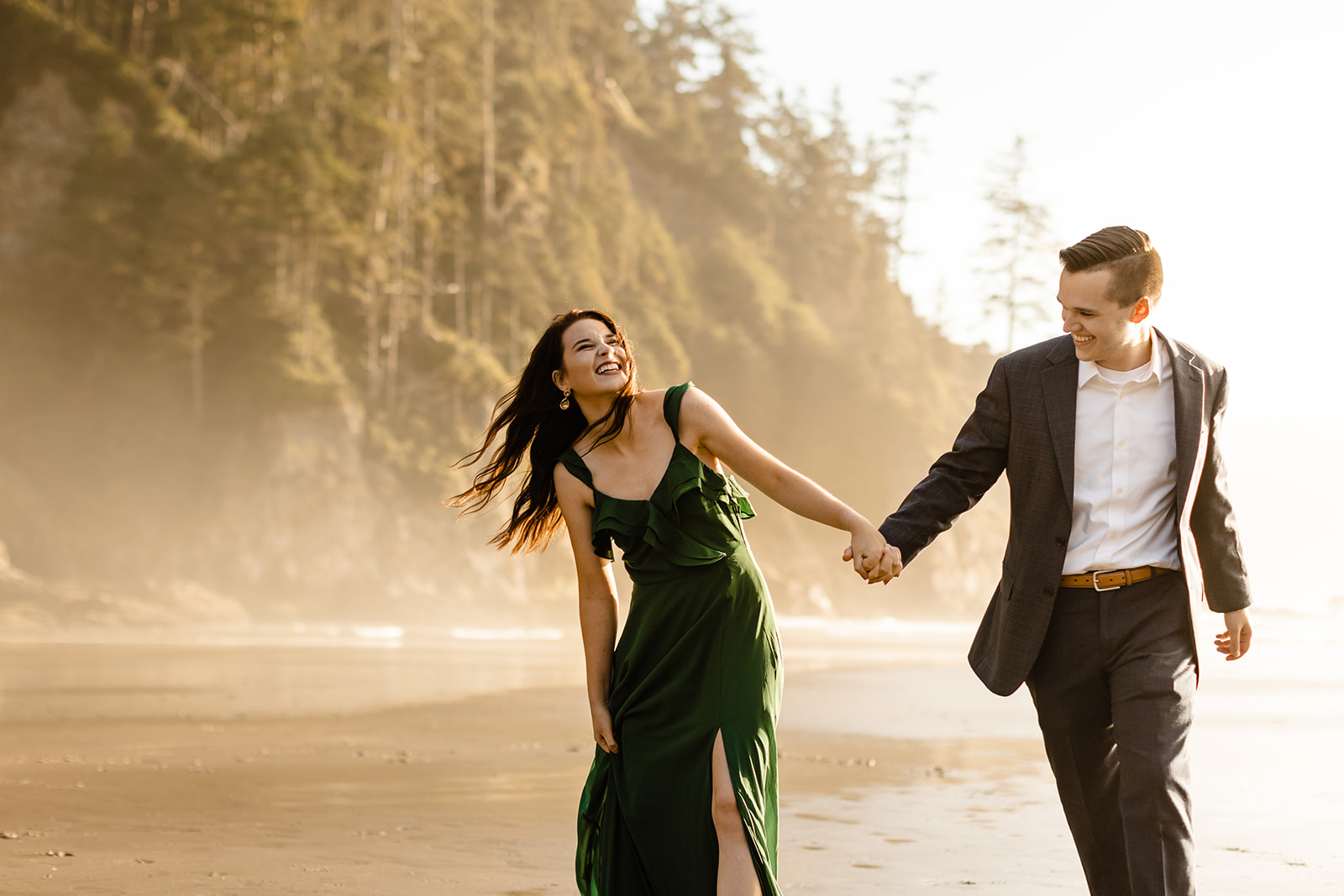 Want to see more Oregon Coast galleries? Check out this gorgeous sunrise elopement in Cannon Beach, OR!