We had some HOT days in the Pacific Northwest this summer! And while we all love a warm summer wedding in the PNW, it made lighting a little tricky for Tiffany and JP's ceremony which ended up being in direct, harsh light. Thankfully, being a seasoned Seattle Wedding Photographer at Gray Bridge Venue, we made it work! These two made the most of prioritizing events so that we could utilize intimate moments in the shade. Can't figure out what to prioritize on a wedding day? I've got you!
Private vows are a great option!
Tiffany and JP decided to say their personally written vows to each other right after their first look in the shade. This is a great option if you're not sure you want to share your vows at the ceremony in front of everyone. Plus, when the vows happen right after the first look, it's such a sweet moment to decompress and have a moment to yourselves before the portrait sessions begin!
We also decided to make the most of the good shade to do Tiffany's bridal party shots prior to the ceremony and JP's after. This insured we made good use of our time and light. It also kept Tiffany and her girl's makeup and hair intact since they hadn't been standing in the sun for the ceremony yet. Thank you On Site Beauty by Brooke!
Gray Bridge Venue is a Seattle wedding photographer's dream!
As a Seattle Wedding Photographer at Gray Bridge Venue, there are so many shady nooks at this venue to do portraits in. Of course, there is the infamous gray bridge, which works amazing for golden hour portraits. But there are also woods that surround the lake, as well as a field with tall trees. Lots of great options, no matter your style.
Make your wedding day unique to you!
One of my favorite moments of the day was when Tiffany changed into a traditional Vietnamese Ao Dai, a gorgeous red and gold dress that dazzled in the sunlight, and surprised her parents with a grand entrance to the reception. These two dresses, sourced from New Beginnings Bridal and Dream Dresses by PMN, were amazing! I love when couples bring their own traditions to a wedding day! It's part of the reason I love being a Seattle Wedding Photographer--there are so many great cultures to celebrate in the area.
Part of the person who made these traditions possible was the coordinator Jubilee Weddings and Events who made the process between one event and the next, seamless.
Red Cork Bistro in Mukilteo made a delicious meal with Birch Bakery on desserts! You know your girl loves a good piece of cake at the end of a long wedding day!
Dj Insaiyan got the party going!
Vintage Camper Van Photobooth and Ice Cream Cart were brought in by Aha Party Co—they really make a reception extra and fun!
I'd be remiss if I didn't mention getting to work with my husband Ochoa Wedding Films, who always knocks it out of the park! Check out his film here: https://youtu.be/wfKqmzhmSaQ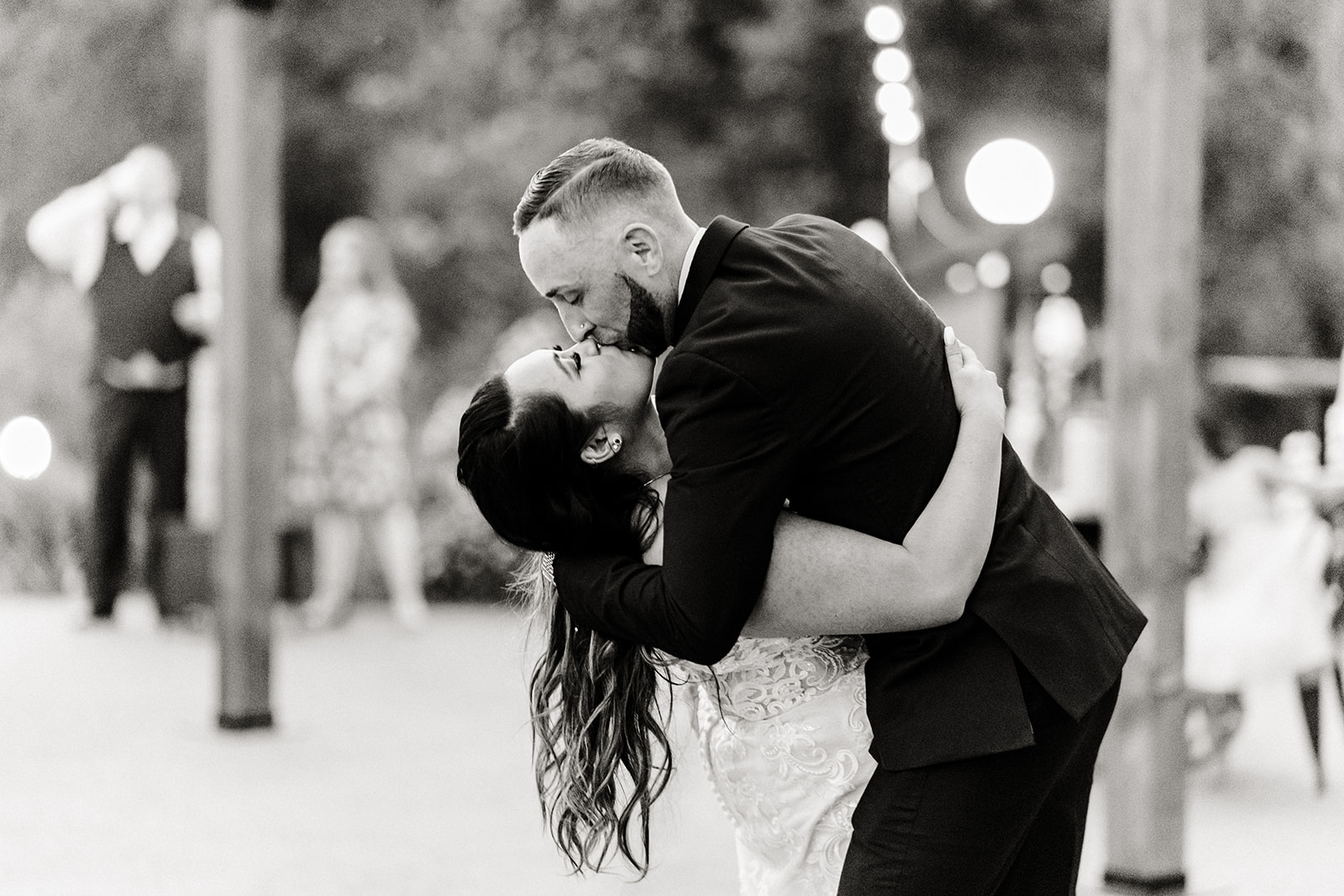 As a Seattle Wedding Photographer at Gray Bridge Venue, I'd love to capture the traditions of your wedding, please reach out so we can talk!
Want to see more real wedding days? Check out this wedding at Willows Lodge, and this industrial wedding at the Fremont Foundry!