Nestled in the heart of the Pacific Northwest, Maplehurst Farm is a picturesque wedding venue that offers stunning views and a rustic charm that's hard to resist. Recently, we had the pleasure of capturing a beautiful wedding at Maplehurst Farm that left us wanting more! From the stunning ceremony amongst the towering trees to the charming reception in the barn, every detail was carefully crafted to create a day that the couple and their guests will never forget. Let me take you on a journey through this gorgeous wedding and show you why Maplehurst Farm is truly a magical place to tie the knot.
Best Places for Portraits at Maplehurst Farm
Obviously, the tunnel of trees is a total show stopper. With all of the beautiful leading lines and lush greenery, it's such a perfect spot to find some shade on your wedding day and capture the images you'll want to hang on your wall.
Taking pictures in front of the house is also such a cool spot! It adds to the charm of the property. We loved giving the couple this option of backdrop, and it's a highlight if you get married at Maplehurst Farm.
Another spot that's hard to miss is just in the field where we were able to capture a truly pretty golden hour. When there is a spot to get those golden rays coming through the trees, we jump at the chance!
Wind and Alex's Traditions at Maplehurst Farm
We enjoyed the way that Wind and Alex made their wedding at Maplehurst Farm their own. To start, they decided not to do a first look, and opted for a first touch instead. It was really fun to set this up, and helped calm their nerves while giving the big reveal at the ceremony. Can't go wrong with a stunning dress from Bellevue Bridal. They got those private moments (and a cute tushie pinch), and I got some cute shots they'll treasure.
In addition, Wind and Alex got to have their daughter there, which is a special memory to their wedding day.
What made the day even more special were all the vendors that made it possible. As a part of Wind's beauty, Skagit Bridal Hair and Makeup and Joey's Doing your Makeup took care of makeup and Zo and Co Kaytie did hair.
Cascade Trail Farm provided the florals, and DJ Janie Kelley had the dance floor moving and grooving!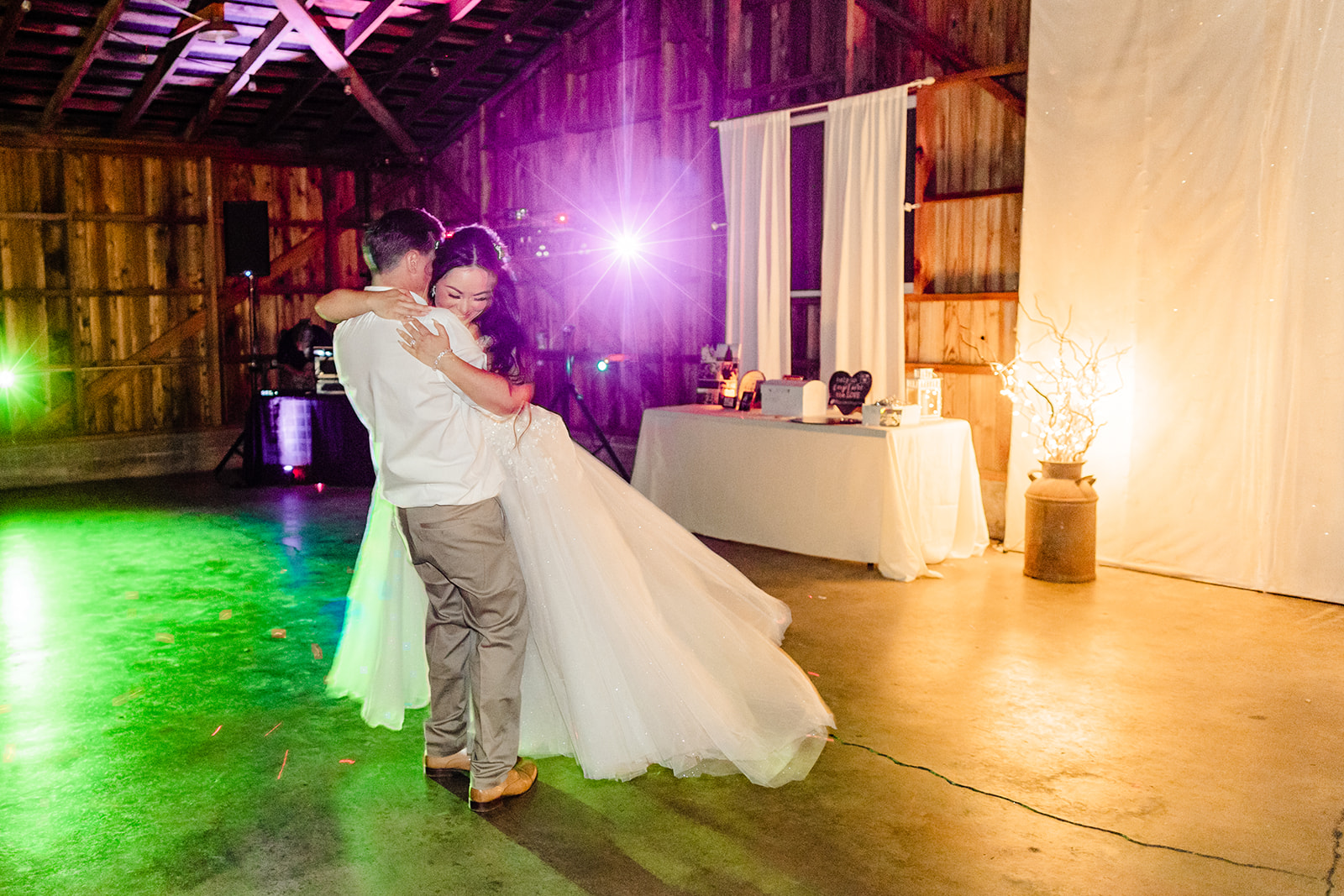 Thankful I got to take part in this wedding day, and can't wait to do more weddings at Maplehurst Farm.
If you're getting married at Maplehurst Farm, I'm the photographer for you!