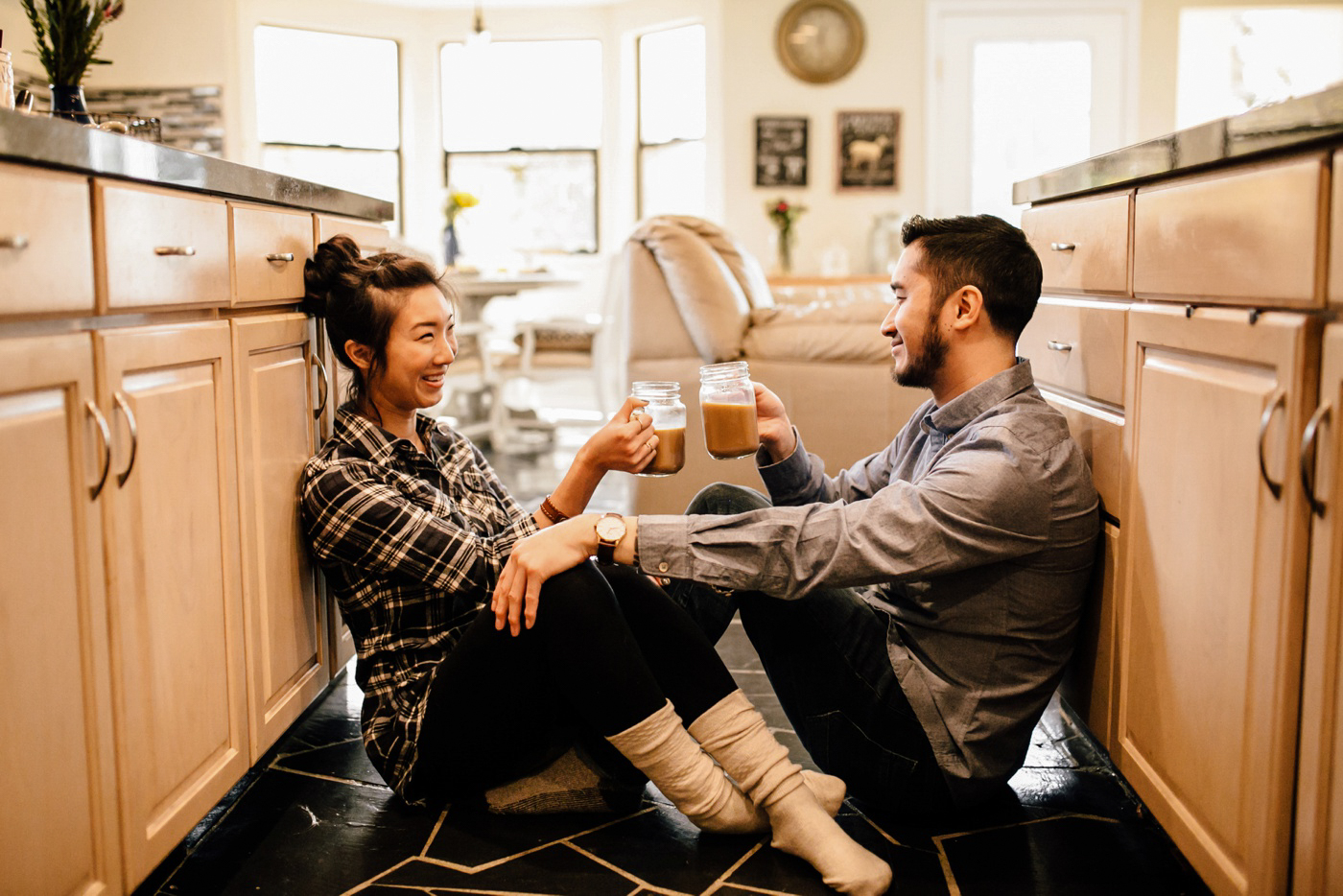 San Francisco Lifestyle Engagement Photographer
I really love for engagement sessions to be an experience for the couple I'm photographing. I mean, no matter what, I want whoever is in front of my camera to have a great experience. You can read more about The Experience that TMinspired Photography provides by clicking here.
The meaning behind lifestyle sessions is for it to feel like it's a day in the life.
In preparation for an in home lifestyle session, we chat about the things you like to do together. For Jen and Warren, they love to cook together. They love the light-filled breakfast nook in their kitchen. And, they love their dogs.
PERFECT. So our plan turned out to be to make breakfast together (they chose pancakes). Then give their dogs a bath at the kitchen sink like they normally would. With all of the moments in between and cuddles wherever the light and architecture inspired my heart.
Ultimately, we split their engagement session into two parts. This way, we could have two completely different vibes. We started the engagement session in their own home. (Obviously, that's what this post is all about) Where they made pancakes and coffee and gave their dogs a bath.
Then, we made our way to the Forest of the Nisene Marks State Park for a magical, romantic session under the trees. You can see that part of the session here.
They truly got the best of both worlds. A lifestyle session that speaks to their day to day life. The moments that seem mundane but actually spark so much joy. Then, a more formal engagement session in a magical place like the redwoods.
San Francisco Lifestyle Engagement Photographer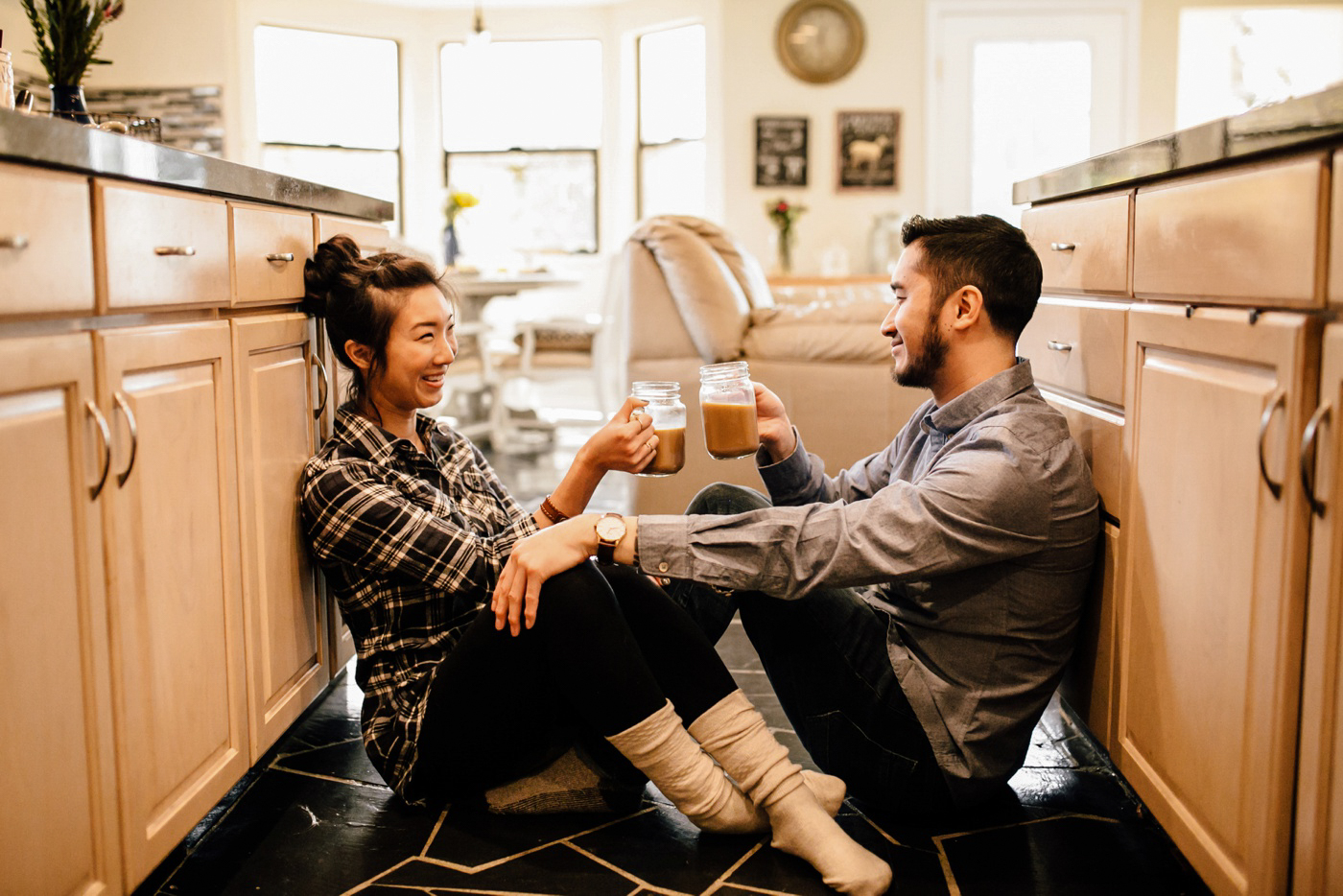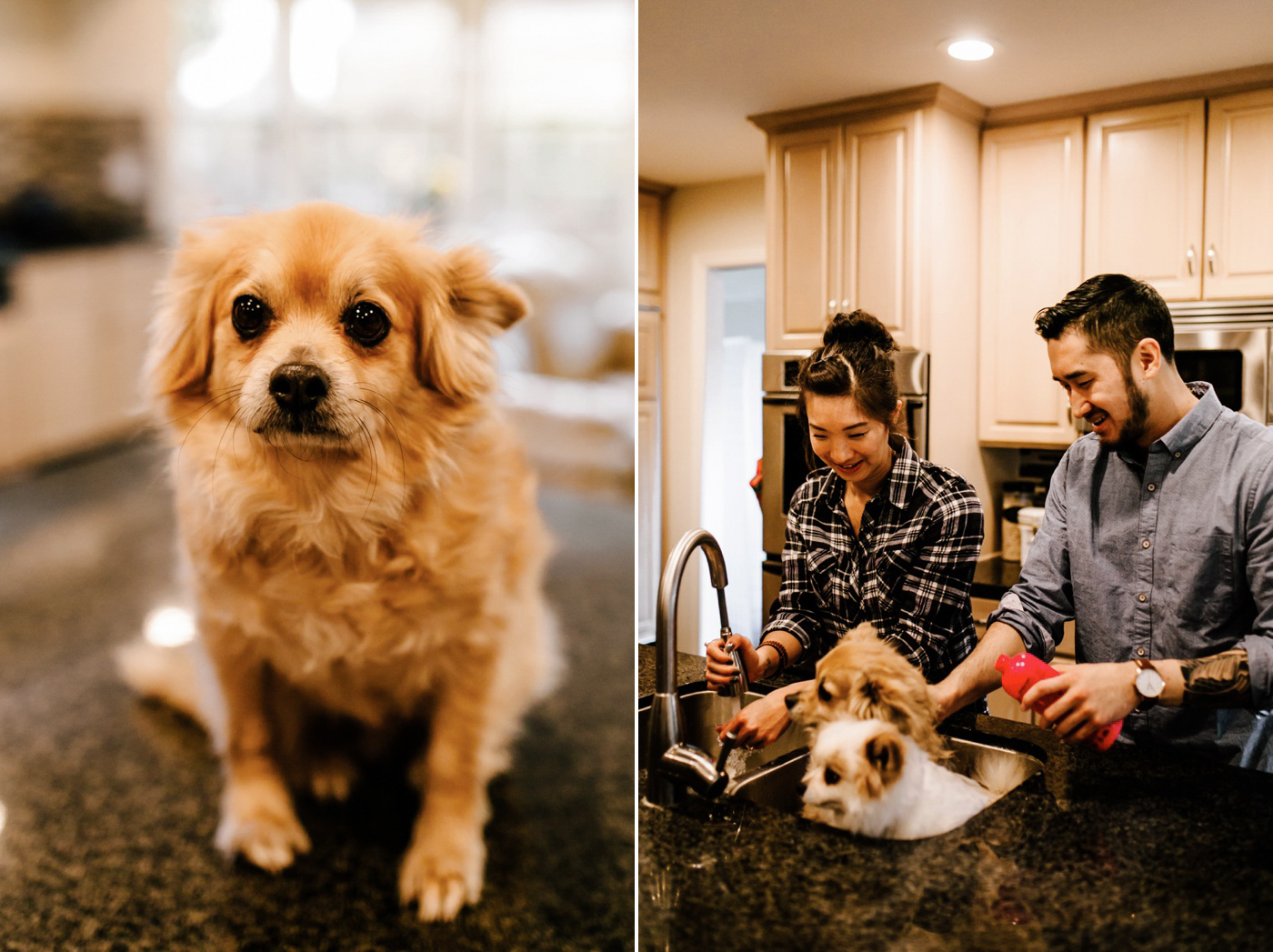 As a destination elopement and wedding photographer, I travel all over. I love to meet couples where they're at (physically and emotionally, haha). For Jen and Warren, it meant heading to San Francisco to document this milestone they reached. This specific time in their season of engagement. Want me to come to where you are and document your love story, too? Let's chat about it!