The natural beauty of The Victorian Belle was the primary decor for Stephanie and Kyle's wedding day (check out their PNW waterfall engagement session here). The second I saw this 1800's restored mansion, I instantly understood why. I became the designated Victorian Belle wedding photographer to document Stephanie and Kyle's gorgeous wedding day, and it is one of the most enchanting, romantic, and unique venues I've had the honor of working at. It was the perfect setting for this down to earth couple, who would move mountains for one another.
Stephanie and Kyle choose to focus on what's really important to them, each other and their loved ones. They had Stephanie's sister and Kyle's brother in their bridal party. Simple, sweet, and absolutely perfect. In the planning process, they didn't get caught up in the tiny details and preferred to go with the flow.
Stephanie got her hair and makeup done at the GLAM Beauty Bar in Vancouver the morning and made her way to the venue. She wore a lovely Melissa Sweet gown and her sweet friend Alanna did their florals. Their adorable topper wedding cake came from Chuck's Produce (everyone's favorite local family-owned grocery store in Portland!) and the DELICIOUS donuts for their guests were from CoCo Donuts (I had three- shhh) Rose City DJs joined us later for their reception to dance the night away.
As they got ready that afternoon, I noticed how they each paused to soak in these moments, and those who surrounded them in celebration. One of the sweetest moments is when Stephanie used her Grandma's gifted handkerchief as Kyle's pocket square, in remembrance that she is always with them.
Here's the kicker I'll never forget: With no rain in the forecast for their outdoor ceremony and reception, there was a sudden DOWNPOUR 30 minutes prior to the ceremony beginning. (Welcome to the PNW, right?)
Instead of being incredibly stressed and overwhelmed, these two shrugged it off because they knew the true meaning behind this day. They gave the okay to the venue staff and some family members to move everything inside the gazebo on the property. As they walked down the covered aisle, their guests sat at their dinner tables and witnessed as they promised each other forever.
This day just shows true love at its finest, and I love it.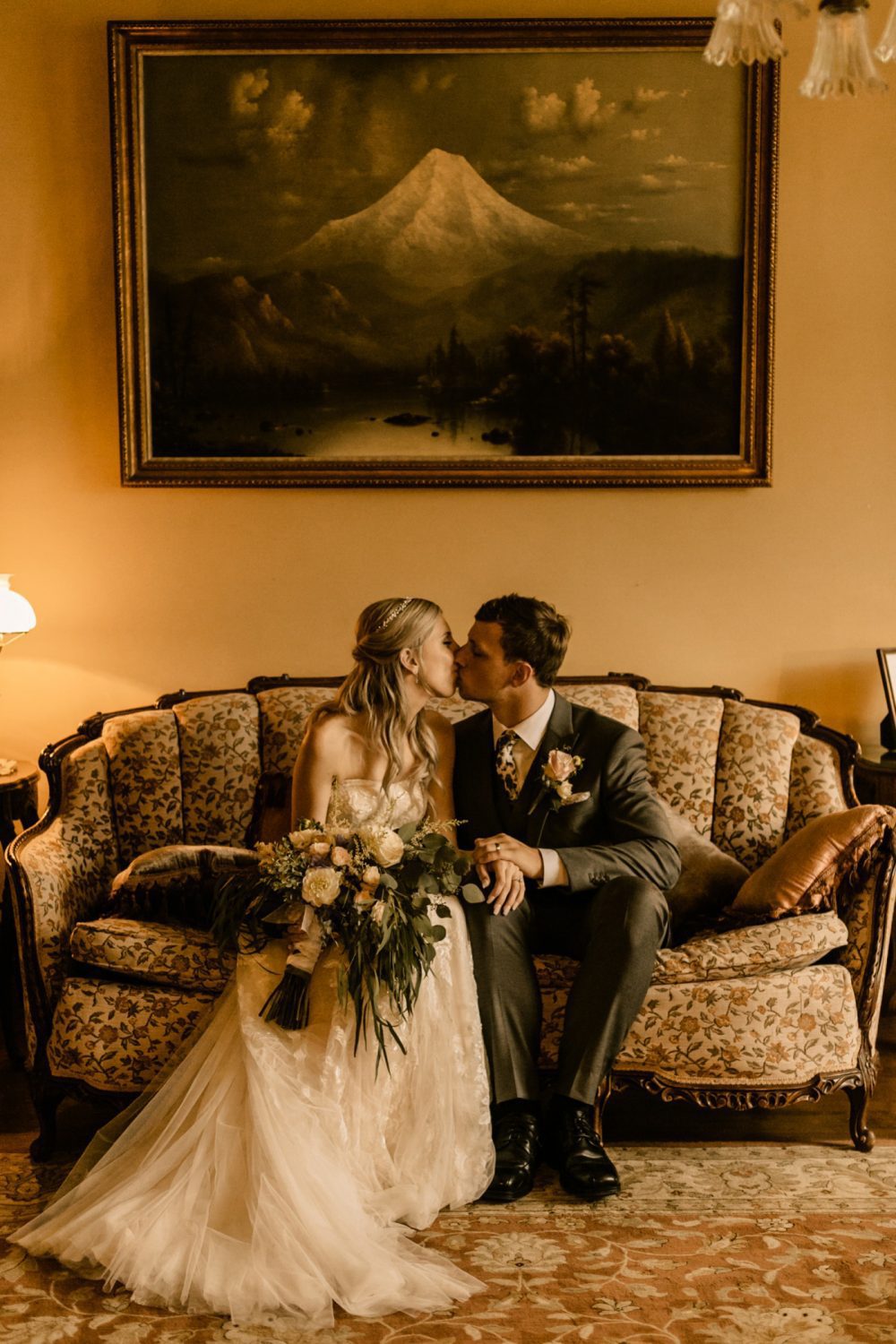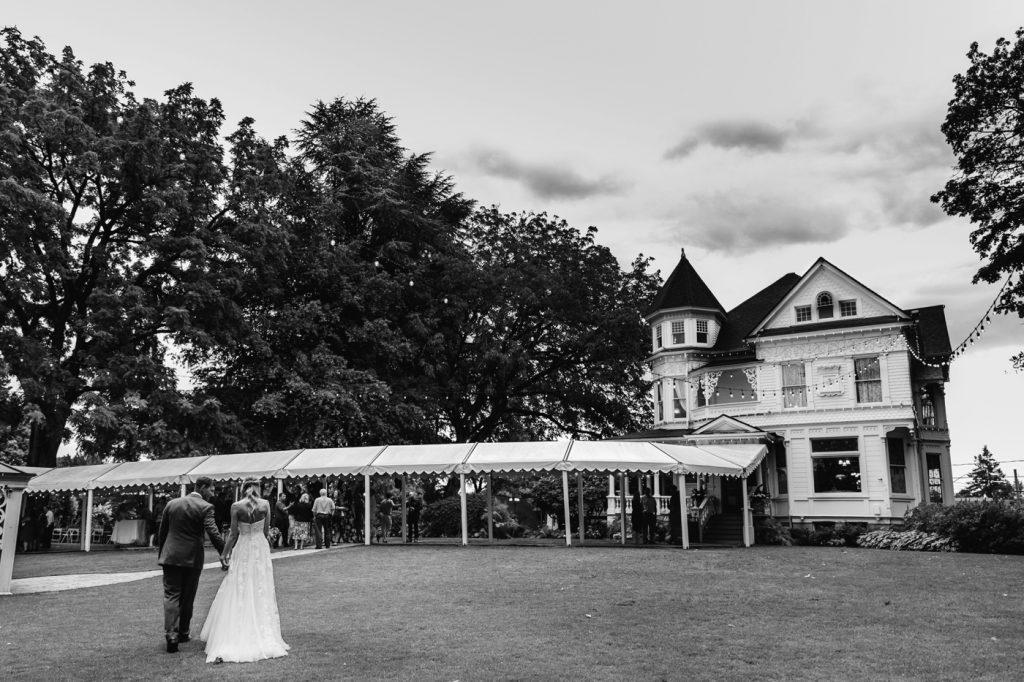 The Victorian Belle Wedding Photographer